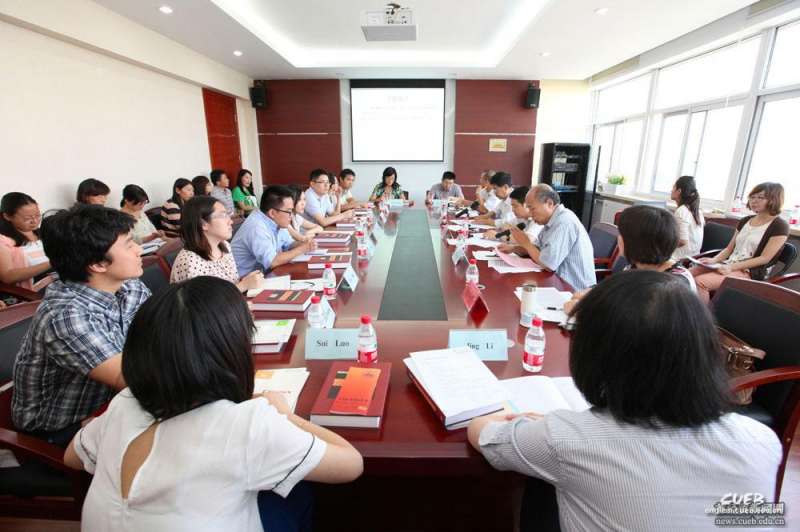 On September 2nd, International School of Economics and Management (ISEM) held a welcome ceremony followed by induction trainings for its new faculties.
Li Qi, dean of the International School of Economics and Management, first addressed the audience. He informed the audience that the previous one year witnessed ISEM sparing no effort in providing all faculties with a comfortable, harmonious and innovation-supporting working environment, building up a systematic mechanism in line with the international standard and making the full use of the talents and resources on a basis of bringing-in talents. So far, in the front of scientific research, 5 papers undersigned by the name of CUEB have been published in (or been accepted by) Class A International Journal Paper, 4 papers, Class B and 6 papers, Class C (SSCI). Among these, 5 papers will be listed in the Tilburg List 2013, marking CUEB's first entrance into the world renowned top paper list in Economics, whose requirements are strictly high and enlists no more than 10 colleges and universities in Chinese Mainland by each year.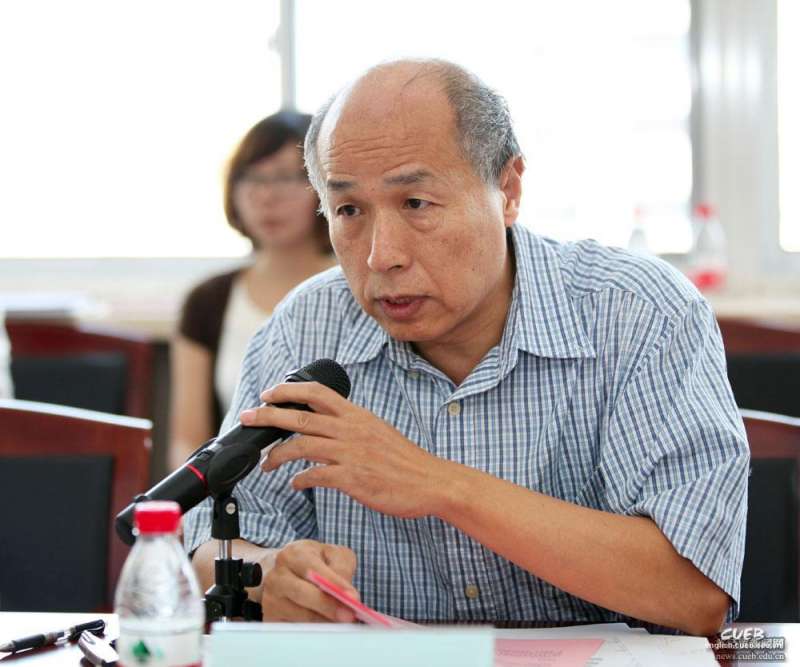 Mr. Li Qi

Li Qi reviewed and summarized the development of the International School of Economics and Management since its foundation, especially its huge breakthroughs made in absorbing overseas talents and publishing papers in core periodicals. Apart from that, ISEM also adopted new ways in recruitment. Based on the "going out and bringing in" principle and a flexible double track mechanism, outstanding overseas talents are intook and regulated. Until now, ISEM has employed 21 full-time teachers, all of whom have graduated from top universities in North America or Europe. Basically, a platform for overseas talents recruitment has been built. Meanwhile, the International School of Economics and Management sincerely invites international distinguished professors to participate in the development of the school. For instance, Fan Jianqing, director of Operations Research and Financial Engineering department from Princeton University, and Yao Qiwei, director of Statistics department from London School of Economics, are employed as distinguished professors.
By holding international academic meetings, "Using modern econometric methods for policy analysis" and "2013 Annual Meeting of the International Econometrics", the International School of Economics and Management invites renowned scholars and chief editors from home and abroad to instruct the research work of its faculties.
As for teaching practice, the International School of Economics and Management works together with the School of Economics and the School of Statistics to enroll undergraduate students and sets up an experimental class for postgraduate students of Economics (Financial Econometrics). They will use the U.S. original textbooks as learning materials and all courses are taught in English. As for the future planning, Li Qi expected ISEM to take in as many as 50 full-time teachers by 2015. He further expressed that they will firmly push forward the teaching and research work, closely stick to the school's development strategy and build several high-level and distinctive research centers in hopes to top among the business and administration schools across the country in 5 to 8 years.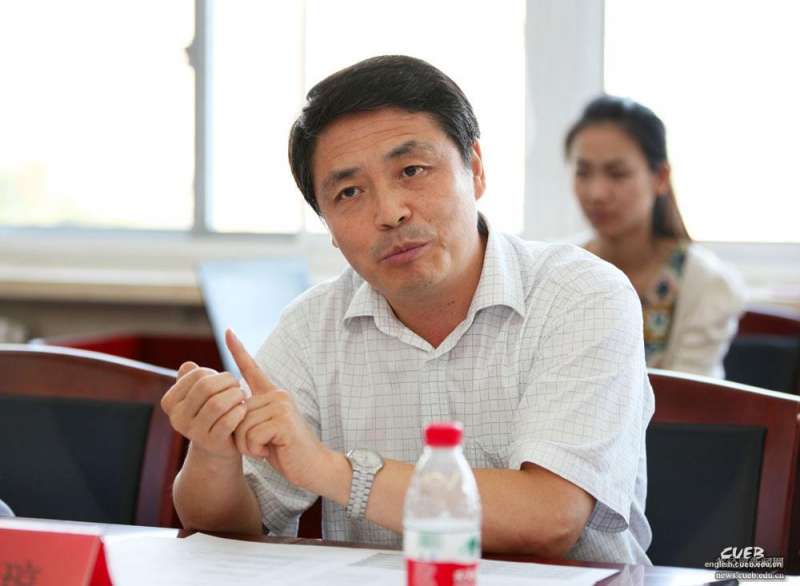 Mr. Wang Jiaqiong

Wang Jiaqiong, president of CUEB, and Wang Chuansheng, vice president of CUEB joined the welcome ceremony. The host of the meeting is Liu Wenchuan, vice president of the International School of Economics and Management.
After the welcome ceremony, Zhao Xiling, head of Cooperation Affair Office,gave a lecture about "Perception of campus culture and understanding of the spirit of CUEB", helping new faculty integrate into CUEB faster and better. It is said that the International School of Economics and Management will invite Scientific and Research Department, Dean Office, Finance Department, library and other relative departments to give training courses to its faculties.